We are farmers first and foremost. In 1985, our husband and wife co-owners, Bill and Karla Chambers, bought their first piece of land in Oregon's famed Willamette Valley. One of our first crops was pumpkin, which we were selling for seed at the time. We later built a processing plant on the farm to puree our freshly harvested crops.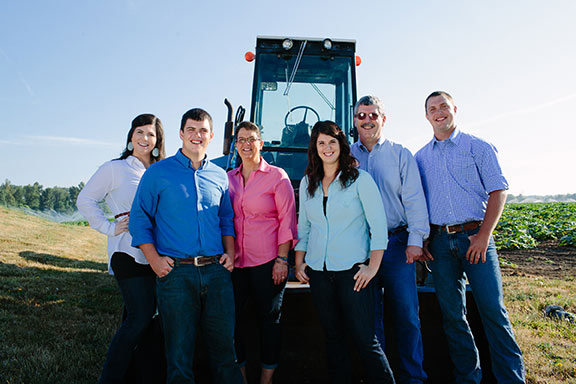 It wasn't until many years later that we learned pumpkin puree had some pretty amazing health properties for pets. The year was 2006 and Martha Stewart was in her heyday. She brought a veterinarian on her show to talk about pet health. The veterinarian nonchalantly held up a can of our pumpkin (for humans), Farmer's Market Foods, and said that it was the best thing that you could feed your pets. Our phones rang off the hook, our website crashed (remember it was 2006) and we knew that we had something special. Nummy Tum Tum was launched that same year.
We know how important it is to have clean, safe food for your family. And as pet parents, we know how quickly our four-legged friends become family. That's why all of our pet supplements are organic, grown in the U.S.A., in BPA-Free packaging and 100% pure. We hope that your pets love Nummy Tum Tum as much as ours do.
Join the community and share your pet photos for a chance to be featured as Nummy Tum Tum's pet of the month! Upload photos to instagram and add #nummytumtum, add photos to our facebook page at facebook.com/NummyTumTum, or send us an email at info@nummytumtum.com.