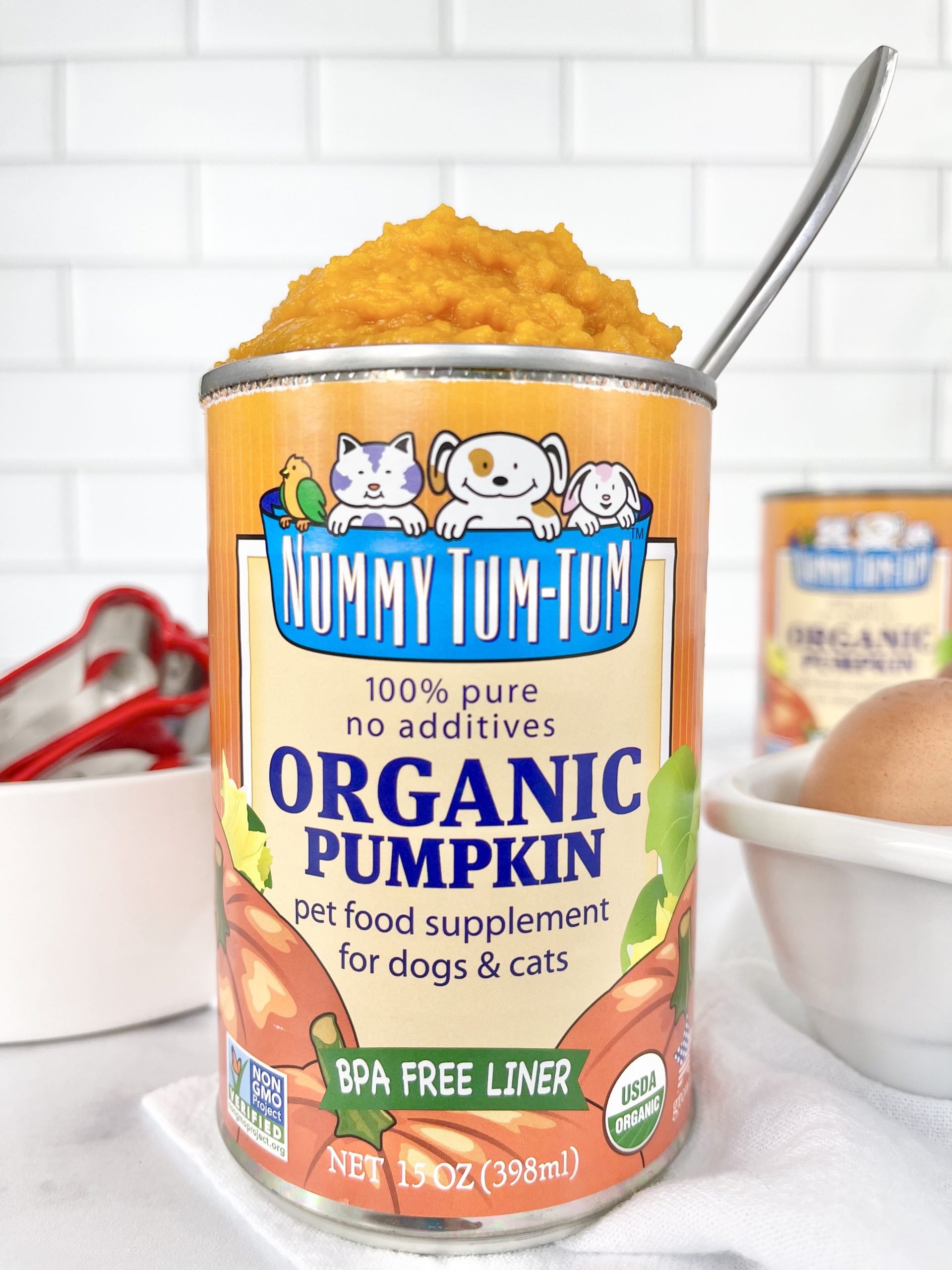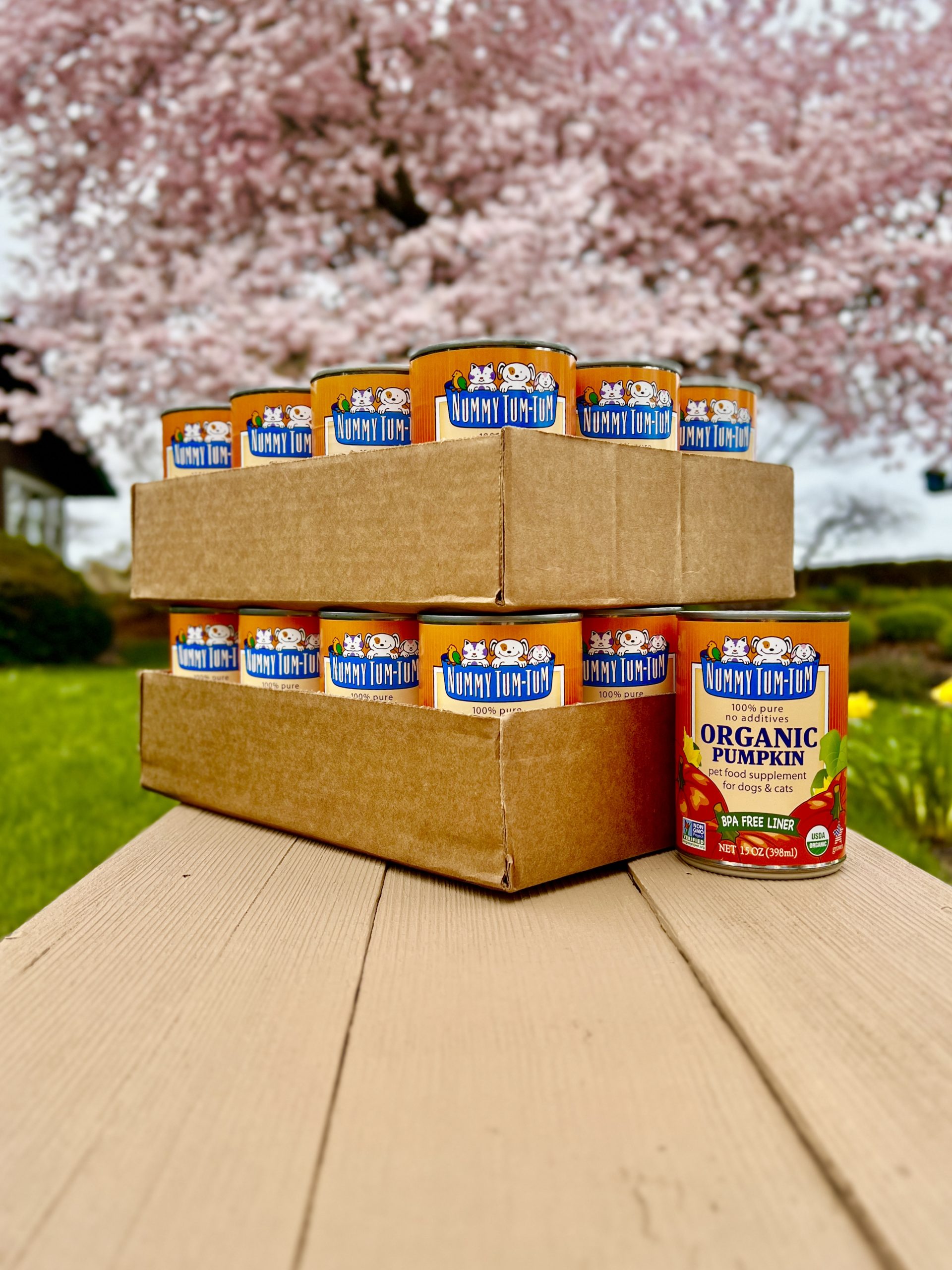 Organic Pumpkin for Pets
Our pure, organic pumpkin is made from the finest organic pumpkin available. A special variety we've been cultivating for years, this pumpkin is unique, rich, smooth, and nutritious. Nummy Tum Tum organic pumpkin can be a supplement to food or as a treat on its own! 
If your pet has never tried pumpkin before, introducing it is easy, and it has many health benefits! See our handy chart under serving suggestions to figure out what amount is right for your pet. Larger dogs will go through the cans much more quickly, so if you have a smaller dog, portion out the pumpkin in an ice cube tray and freeze it. Pumpkin should not be stored in the fridge for more than 3 days, and you should always move it to a sealable container for storage.
Need some fun recipe ideas? Follow us on social or visit our recipes page. 
$40.80 — available on subscription
1 case of 12 cans – FREE SHIPPING on every order, every day! Purchasing wholesale? Please email [email protected] for custom pricing for retailers.
Our Products
We're a pet food company creating products with human food values. We know how important it is to have delicious, reliable, and nutritious food for our pets. That's why our products are pure, organic, and human-grade.
Both our Organic Pumpkin and Organic Sweet Potato purees can help your pet with picky eating, anxiety, and digestive issues! Plus, they deliver essential vitamins and nutrients, like Vitamins A, C, and E, dietary fiber, niacin, folates, Vitamin B6, thiamine, and pantothenic acid, all in a low-cost and tasty treat.
Pets can eat our products on dry food, frozen, or in a variety of baked treats. Find us on Amazon, Chewy, or a store near you!