The summers seem to be getting hotter each year, and that makes it challenging to keep your pet cool! Here are some easy ideas on how to keep your pet cool during the summer.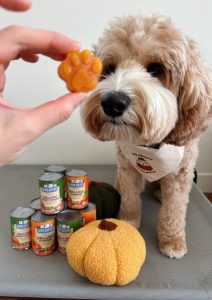 Keep your pet hydrated – Make sure your pet has water that is available to them in the shade throughout the day. Remember, cats prefer moving water, so adding a small bubbler attachment or using a cat water fountain is a great way to encourage them to drink more water. At a minimum, replace their water daily.
When in doubt, leave your pet at home – Do your research on every destination you plan to visit before you bring your pet with you. Not all patios, stores, or store locations are pet-friendly. Also consider how your pet does in close contact with other animals before taking them to a pet-friendly venue. Not all pets are well-behaved! Make sure your pet is not reactive or is able to ignore reactive animals before taking them to pet-friendly venues. If you do bring your pet, be prepared to be flexible about your schedule to accommodate your pet's needs. Make time for water and potty breaks, especially when spending time outside. Never leave your pet in the car unattended in the summer–not even in the shade.
Keep it cool and shaded – When planning outdoor activities, or even outdoor dining, make sure your pet has adequate shade and airflow. This is true even when staying home, especially if you have an animal that stays outdoors during the day. Cooling mats and vests can help when shade is limited during the day. Dog houses can often provide shade, but lack airflow. Consider something simple like an elevated bed with canopy for both shade and airflow.
Limit exercise on hot days –  Hot days are not a great time for long games of fetch or long walks on concrete or asphalt. If you have an active dog, plan walks in the mornings and evenings, or plan your games of fetch around a cool water source. Remember that some natural water sources can become overwhelmed by algae blooms during the summer, so check out local spots before allowing your dog to go in.
Pet-friendly frozen treats – There are lots of enrichments and treats for hot weather! Here are a few ideas:
What are your go-to ways to keep your pet comfortable in the summer?